WINE, BEER & SPIRITS
FREIGHT FORWARDING
Expect more control and less complexity. Whether you're shipping Full Container Load (FCL) or Less than Container Load (LCL), you need to know exactly when your shipments will arrive. Elenteny Imports gives you real-time shipping transparency along with the peace of mind of logistics and compliance experts securing every last detail.
OUR SERVICES
Your Freight Forwarding Solution Includes:
PRODUCT INTEGRITY
From initial supplier pickup to transport and storage, our chain of logistics guarantees careful handling and temperature-controlled settings.
FOREIGN EXCHANGE PAYMENT SOLUTIONS
Highly competitive rates. We use our consolidated buying power to get you a better foreign exchange rate.
DOOR TO DOOR SUPPORT
From initial pickup to last mile delivery, we handle all your logistics and compliance details. Your coverage includes insurance, assistance with customs, standard tax and duties as well as two weeks of storage for your wine, beer and spirits at a selection of temperature-controlled warehouses.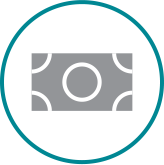 FIXED SHIPPING COST
Easier budgeting. The price we quote is what you get, even if that means that we need to absorb emergency add on shipping fees.
OPTIMIZED INVENTORY MANAGEMENT
Industry experts provide seasoned advice and help you ship only the amount of wine, beer and spirits you need at any given time.
WHITE PAPER
Entering the Market Without the Burden of Franchise Laws
Fill in the form to get access to the white paper.
Countries of Origin
Predictable LCL frequency – weekly, monthly, quarterly. On demand FCL booking.
SCHEDULED LCL DEPARTURE DATES
Email po@elentenyimports.com to reserve your space on our next container. We take orders on a first come, first serve basis.
Due to the constraints on the global shipping chain as of March 2021, we are temporarily pausing our scheduled departure program.  We will continue to ship all lanes shown below (and more) but will not be announcing the departure dates until further notice.
| | | |
| --- | --- | --- |
| | Departure | PO Deadline |
| France/Italy/Spain to New York | Weekly | None |
| France/Italy to Oakland | 2x per Month | None |
| Portugal to Oakland | TBD | |
| Portugal to New York | TBD | |
| Austria to Oakland | TBD | |
| Austria to New York | TBD | |
| Germany to Oakland | TBD | |
| Spain to Oakland | TBD | |
| Argentina / Chile to New York | mid-April | FULL |
| France to Seattle | March 19 | FULL |
| Italy to Seattle | April | March 18 |
Find the Perfect Fit
Select from Full Container Load (FCL) and Less Than Container Load (LCL) services:
FULL CONTAINER LOAD (FCL)
You control what gets loaded and when it ships. Submit the PO and we'll coordinate everything from pick-up and insurance to customs, duties, and taxes. FCLs enjoy last mile delivery to the customer's warehouse.

LESS THAN CONTAINER LOAD (LCL)
Ship what you want, when you want it. Small, frequent shipments let you manage cash flow and control inventory. Becoming part of Elenteny's client-only LCL network lets you access the respect, speed, and cost savings of our consolidated buying power.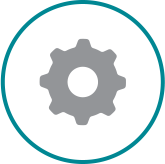 STEP 1
Once you're in our system, we'll take care of the rest. Simply submit your Purchase Orders along with:
Supplier FDA#COLAs
STEP 2
We pick up your pallets from your producer and ship to the U.S. The average lead time is 45–60 days (producer to U.S. warehouse), depending on origin and destination port.
STEP 3
You'll get weekly status updates on your order.
Shipment arrives.
FAQ
Absolutely. Your freight forwarding service comes with a dedicated account manager who handles door-to-door transportation, coordinates federal duties, tariffs, taxes and insurance with a licensed customs broker, and more. Logistics, tax and compliance experts are on hand to ensure every stage runs smoothly.
No need. Elenteny works closely with a highly competent, reputable licensed Customs broker to coordinate customs clearance of shipments seamlessly. We ensure that every container is pre-cleared by our brokers up to seven days before land date, so when your alcohol product the wine lands at the port, it can be picked up and transferred to our warehouse ASAP for deconsolidation.
Absolutely. We will organize and manage FCLs and LCLs, whichever is best for your inventory and cash flow at any given time.
Our LCL containers ship to Oakland and New Jersey. Our FCL containers can be delivered to any container port.
Talk to us about your options!. We can also refer you to the regional trucking companies that specialize in your area.
Yes, just share the up-to-date COLAs with Elenteny when you place your first orders.
Serious About Growth?
Get a Free Quote.
Call us at (646) 723-4578 or fill out the form below to get started.