WINE, BEER & SPIRITS
DISTRIBUTION SERVICE
In addition to our industry-leading freight services, Elenteny Imports also offers comprehensive back-office services, enabling our clients to focus on selling their product to wholesalers and direct-to-retail in four states: NY, NJ, IL, and CA.. We take care of compliance, warehousing, fulfillment, accounts receivable, and local taxes.
Importers, as well as independent wine, beer, and spirits brands, must navigate the complex three-tier system. Elenteny Imports simplifies and scales process. Begin with using FCL and LCL freight forwarding solutions to reduce the cost and hassle of getting your alcohol from the point of origin to warehouses in the U.S.
OUR SERVICES
Your Distribution Service Includes: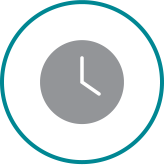 REAL TIME INSIGHTS
Easily track your orders, manage price-filing online and see real-time inventory, and sales.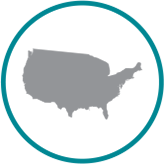 DISTRIBUTION
WHOLESALE DISTRIBUTION
Licensed in all 50 U.S. states, Elenteny paves the way for national expansion.
DIRECT-TO-TRADE DISTRIBUTION
Sell wine, beer, and spirits directly to restaurants and retailers in NY, NJ, IL, and CA.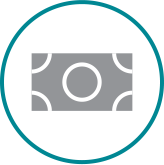 FOREIGN EXCHANGE PAYMENT SOLUTIONS
Highly competitive rates. We use our consolidated buying power to get you a better foreign exchange rate.
MANAGING
COMPLEXITY
Each state has unique requirements; we manage them all. Experts on our compliance team remove your obstacles, from permits and brand registration to monthly reporting and taxes.
OPTIMIZED INVENTORY MANAGEMENT
Analyze your data to make sure you're creating the most successful and cost-effective national strategy. LCL options let you ship only the amount of alcohol you need at any given time.
WAREHOUSING
& DELIVERY
We store each shipment in fully insured, temperature-controlled warehouses across the U.S. We manage direct fulfillment orders, ensuring smooth logistics and successful delivery to your restaurants/retailers.
WHITE PAPER
How Domestic and Foreign Alcohol Brand Owners Can Expand Footprint
Fill in the form to get access to the white paper.
What to Expect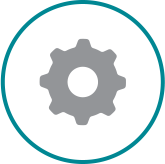 STEP 1
Begin onboarding. Kick-start email introduces you to our team and provides an overview of the onboarding process.
STEP 2
Virtual Planning Sessions:
– Product acquisition
– Letters of Authorization
– Price posting and brand registrations
– Cloud-based systems training
– Sales rep orientation
– Set-up your products
STEP 3
Submit first PO's. Connect with each department to address your questions around shipping, operations, order processing, and A/R.
STEP 4
Go live. Start selling!
FAQ
No! You keep your own labels.
No, we're experts in logistics, not sales. Our clients employ their own sales teams, and we handle everything else.
No. We are integrated with third party warehouses throughout the United States for your local order fulfillment and inventory management. Our cloud-based tools reflect live information.
Absolutely. We hold all the licenses and manage your distribution service with a dedicated account manager who handles solicitor permits, customs, federal duties and taxes, insurance, tariffs, and more. Our experts are on hand to ensure every stage runs smoothly.
Serious About Growth?
Wine, beer and spirits brands and importers who partner with Elenteny Imports can expect to expand their market. Call us at (646) 723-4578 or fill out this form to see if we're a good fit for each other.